K9 Fertility Clinic based in Milton Keynes provide expert K9 fertility services in the MK and Buckinghamshire area. We use state of the art fertility equipment for your dog. Enabling us to achieve the best results possible. The K9 Fertility Clinic also provide a mobile dog fertility service. This covers up to a 50-mile radius of our Milton Keynes fertility clinic premises.

K9 Fertility Clinic
Our services include:
Find Us

About K9 Fertility Clinic
Our fertility click is located in Milton Keynes, but our mobile services cover the Buckinghamshire area. Staffed by pet lovers who are fully trained and qualified in their fields. We fully understand the love and devotion you have for your four legged family member, and guarantee a service that is stress free for both you and your dog.
We also offer dog grooming services by fully qualified and insured dog groomers who provide expert dog grooming service in our hygienic, safe, and modern dog grooming salon.
With lots of years experience in the K9 fertility clinic industry, we are passionate about breeding totally healthy dogs. As a dog fertility business we know the health of the canines we work with. Is important for a successful fertilization to take place.

For free and friendly advise on any canine fertility issues just call us, were always happy to help.
We are here to help you and your family pet achieve a simple also stress-free pregnancy. Enabling your dog to produce a fit also healthy litter of puppies.
Free Phone: 0800 044 8421
Or fill in this form and we will get back to you within the hour.

K9 Artificial Insemination
Have your dog inseminated artificially by the K9 Fertility Clinic team. We specializes in artificial insemination for all types of dogs. Our fertility services can be performed at our K9 fertility clinic also mobile within a 50-mile radius.
We have lots of experience delivering a safe and effective dog insemination. Speak to the Fertility Clinic team today about our dog artificial insemination services

K9 Progesterone Testing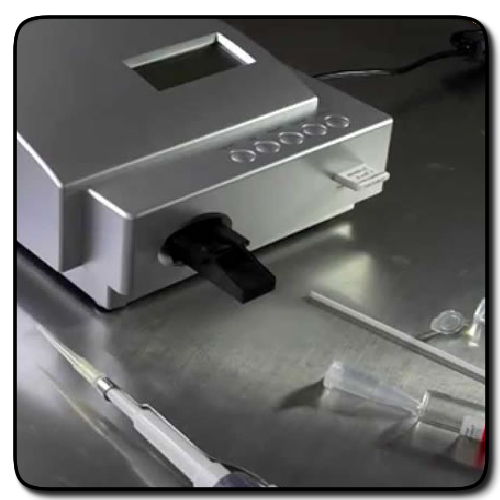 The staff at the fertility clinic use the latest veterinary grade progesterone testing machines. This assess your dog's optimal breeding window also her most likely time to whelp.
We provide dog progesterone testing in the Milton Keynes and Buckinghamshire area for dog lovers and breeders.
All progesterone tests are carried out by a fully qualified vet.
Our state of the art dog ovulation tests can ensure a greater chance of success. Saving you time, stress, and also costs in the long-run.

K9 Ultrasound Scanning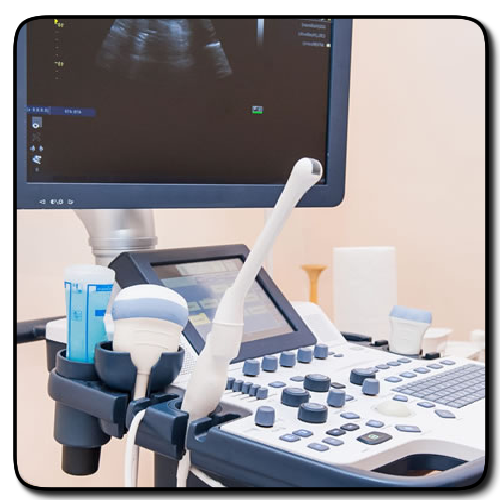 Canine pregnancy scanning by the dog fertility professionals, experts in dog ultrasound scanning. Get quality and accurate dog ultrasound scanning results off the K9 Fertility Clinic team to check your dogs pregnancy.
At the K9 Fertility Clinic, we offer a non-invasive, mobile dog ultrasound scanning services from 21 days on wards. Keep up to date with your dog's progress throughout the pregnancy. Ensuring she is clearly in a healthy condition to carry a litter with our dog pregnancy ultrasound scanning.

K9 Sperm Testing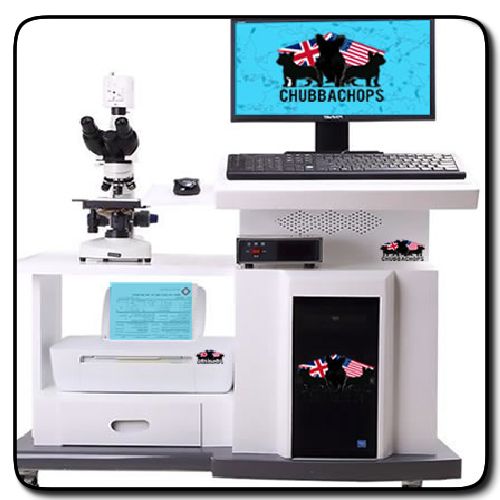 Sperm Test your dog at the K9 Fertility Clinic. The fertility clinic team provides a dog semen analysis and sperm testing service that assess your stud dog's fertility.
As part of our dog sperm testing procedure, we also evaluate dog sperm count, motility, and morphology, amongst other factors. As a result of our male dog fertility tests. We can predict your stud dog's likely success rate with great accuracy.

Customer Reviews
Two A&I
Wayne thank you for top class service mate came on Friday then following day Saturday for a A&I service with my cane corso Luna and you explained it all in detail and was very good with dog aswell will see you in 35 days for confirmation
Puppy
I purchased my Frenchie Lola from Wayne and was a brilliant service from start to finish.
He always kept me up to date during the whole process from the day of the deposit right up to the day I came to collect my puppy, even sending me nice little picture updates of Lola along the way.
Would highly recommend to anyone ⭐️⭐️⭐️⭐️⭐️
AI service
Wayne & the team are great very helpful full knowledge & advice i used them firstly for AI / stud services then scanning & grooming they ended up helping me from start to finish with my girls breeding from pregnancy to birth even coming to my home at 5am when we was panicking lol now help with whelping 100% recommended.
Thanks again team k9 fertility clinic 🙌🏾😊
Pregnancy scan
Highly recommended great service and on the phone to help with any questions I have throughout my dogs pregnancy
Pooch pamper
Would highly recommend Wayne! Not only did he make my dogs coat look shiny and smell amazing!!! He also handled my eldest dog who can be temperamental at the best of times so well, by the end of it she was loving him 🙂 I shall be a regular customer of he's for sure!!!